St. Luke's Physical Medicine and Rehabilitation (PM&R) Residency Program
Physical Medicine and Rehabilitation Residency Program
The Physical Medicine and Rehabilitation (PM&R) Residency Program at Providence St. Luke's Rehabilitation Medical Center is home to a large multi-disciplinary team of rehabilitation professionals in the Pacific Northwest. With expert clinicians, award-winning teachers and research scientists, we are internationally recognized authorities in physical medicine and rehabilitation sub-specialties. Residents participate in a twice-monthly journal club, and residents receive didactic training for 3-4 hours each week in addition to teaching on rounds.
Our Program: The year is divided into six rotations of two calendar-months duration.
Program Length: 3 years
Application Deadline: December 1
Residents Accepted: Six post-graduate two (PGY2) positions per year
Locations:
Salary: Competitive annual stipends are awarded ranging from $60,500 - $65,600
PGY-2: $60,513
PGY-3: $62,999
PGY-4: $65,698
Caseload: With a trainee-faculty ratio of 1:1 our residents work with board-certified physiatrists and neurologists and follow up to 14 patients with progressive autonomy through the program.
Benefits: We offer residents employee benefits that include professional liability coverage while in program-related training, free parking, monthly meal allowance, payment of Institutional License dues, continuing medical education reimbursement and leave (training-year dependent) and funding assistance for research presentations at state and national conferences.
Application Requirements:
Online ERAS application
Medical school transcripts
Photograph
Support letters

Medical school dean
Three letters of recommendation: Letters from at least one physiatrist and the applicant's program director are desirable.

Current curriculum vitae
USMLE scores (when applicable)
Program Director's Welcome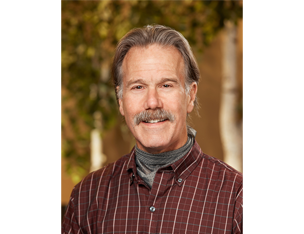 Dr. Greg Carter
The Physical Medicine and Rehabilitation (PMR) training program at Providence St. Luke's Rehabilitation Medical Center is new; however, the associated faculty have a long history of medical student and resident training.
14 board-certified physicians comprise the clinical faculty at St. Luke's. In addition to their collective clinical reputations, several have been recognized for their teaching abilities at the program and national levels. The teaching faculty have published more than 300 peer-reviewed manuscripts and have been awarded more than $25M in research funding. In short, this is a highly experienced group that combined to form a new residency program to serve the Pacific Northwest. In addition, several research scientists are integral to the program.
We partner with a diverse set of large regional hospitals. The primary training site is at Providence St. Luke's Rehabilitation Medical Center. St. Luke's, the largest free-standing Level I trauma rehabilitation hospital in the region, has served the Pacific Northwest for decades. It has 102 inpatient beds serving a diverse cross-section of diagnoses for acute, inpatient rehabilitation for adults and pediatrics each year. The inpatient facility includes several dedicated therapy gyms.
St. Luke's also houses a state-of-the-art physiatry outpatient, inter-professional clinic at the main campus. Patients within our outpatient clinics are treated for a spectrum of diagnoses typically treated by physiatrists. Additionally, we perform several hundred electrodiagnostic examinations each year (four faculty are EMG subspecialty-Boarded). We are also partnering with local providers (also with a long history in Resident education) for training in pain management and musculoskeletal rehabilitation. We are clinical and research partners with the Steve Gleason Institute for Neurosciences, a collaboration with Washington State University for people with ALS.
St. Luke's partners with a diverse set of established rotation sites. Providence Sacred Heart Medical Center, a 600+ bed Level II trauma center and the largest free-standing hospital between Seattle and Minneapolis, provides the setting for rehabilitation consults. Pediatric rehabilitation training is provided at Sacred Heart Children's Hospital.
We believe that our training program will help develop excellent Physiatrists that will be ready for careers in academic medicine, private practice, or additional fellowship training. Spokane is well-known for its physical beauty and variety of recreational activities, and our smaller city size and community-focused training leads to a more collegial environment. Our smaller faculty size – and newness of the program – allows us to have a more responsive feedback model and to grow and change as needed to enhance resident education and meet the needs of our community.
Greg Carter, MD
Program Director
Physical Medicine and Rehabilitation Residency Program
Clinical Professor
Department of Physical Medicine and Rehabilitation
Elson S. Floyd Washington State University College of Medicine
Frequently Asked Questions
Applications and Interviews (specific to 2020-2021 Application Year)
How many positions are offered for the 2020-2021 application cycle?
Six. All positions are advanced (PGY-2) positions. We encourage applicants to simultaneously apply to the Transitional Year Program at
Spokane Teaching Health Center
.
Do you accept advanced students (PGY-3, PGY-4)?
We do have limited ability to accept resident physicians that have completed a portion of their rehabilitation residency training and have compelling reasons to relocate to the Inland Northwest.
Does your residency currently have any open positions at the PGY-2 level?
No, our residency program is currently at capacity.
Does St. Luke's have a USMLE / COMLEX score minimum or cut-off?
No, we do not have a minimum required test score. Each application is reviewed and scored across a variety of domains during the application review process.
Does St. Luke's require the USMLE for applicants from colleges of osteopathic medicine?
No, we do not require the USMLE in addition to the COMLEX.
Does St. Luke's offer PM&R clinical rotations to visiting medical students?
Yes. Please contact us for additional information:
509-473-6048
.
What is the status of clerkships at St. Luke's for the 2020-2021 academic year?
Currently, we are accepting visiting medical students this year. We give preference to those students who have been identified by their academic dean as having a primary career interest in physical medicine and rehabilitation and where their regional medical school(s) do not offer a PM&R rotation.
Rotations
PGY2
Spinal Cord Injury Rehabilitation at St. Luke's (SL-Inpatient)
Rehabilitation of Medically Complex Patients / Stroke @ SL-Inpatient
Neuro-Rehabilitation @ SL-Inpatient
Amputee/Orthopedic Rehabilitation @ SL-Inpatient
Musculoskeletal Rehabilitation @ SL-Inpatient
General Inpatient Rehabilitation @ SL-Inpatient
PGY3
Neuromuscular Disease, Stroke, EMG @ SL-Outpatient Clinics
Traumatic Brain Injury Rehabilitation @ SL-Inpatient
Amputee, Musculoskeletal, General Rehabilitation @ SL-Outpatient Clinics
Neuromuscular Disease, EMG @ SL-Outpatient Clinics
SCI, EMG @ SL-Outpatient Clinics
Pediatric Rehabilitation @ Sacred Heart Children's Hospital
PGY4
Electrodiagnosis @ SL-Outpatient Clinics
Pain Management @ SL-Outpatient Clinics
PMR Consultation @ Sacred Heart Medical Center @ SL-Outpatient Clinics
Tone Management, Movement Recovery @ SL-Outpatient Clinics
Research
PMR Elective / Selective
Faculty
For additional information and bios for our faculty, please visit our team page.
Gregory Carter, MD, MS, Chief Medical Officer, Clinical Professor of Physical Medicine and Rehabilitation - Elson S. Floyd Washington State University College of Medicine
John Chapin, MD, Clinical Assistant Professor of Neurology - Elson S. Floyd Washington State University College of Medicine
Donald Ericson, MD, Clinical Assistant Professor of Physical Medicine and Rehabilitation - Elson S. Floyd Washington State University College of Medicine
Alicia Fuhrman, MD, Clinical Assistant Professor of Physical Medicine and Rehabilitation - University of Washington School of Medicine
Michael Goodman, DO, Clinical Assistant Professor of Physical Medicine and Rehabilitation - Elson S. Floyd Washington State University College of Medicine
Frank Jackson, DO, Director of the Traumatic Brain Injury Program, Clinical Assistant Professor of Physical Medicine and Rehabilitation - Elson S. Floyd Washington State University College of Medicine
Christopher Meadows, MD, Clinical Assistant Professor of Physical Medicine and Rehabilitation - Elson S. Floyd Washington State University College of Medicine
Vivian Moise, MD, Associate Professor of Physical Medicine and Rehabilitation - University of Washington School of Medicine
Jonathan Morrill, MD, Clinical Assistant Professor of Physical Medicine and Rehabilitation - University of Washington School of Medicine
Alicia Hegie, PsyD, Clinical Neuropsychologist - Providence St. Luke's Rehabilitation Medical Center
Benjamin Carpenter, MD, Physician – Providence St. Luke's Rehabilitation Medical Center